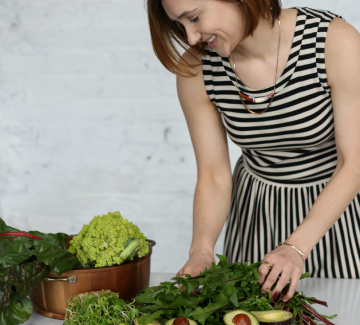 REAL FOOD. HEALTHY LIVING
MODERN WELLNESS
Get on track with free recipes, tips + inspiration
YOU ARE WHAT YOU EAT.
Let's get REAL.
Amanda Skrip is a wellness educator, chef + consultant. For over 10 years, Amanda has helped people initiate or maintain health with natural foods and lifestyle shifts. She develops recipes that are fresh, simple, and easy integrate into busy, modern schedules. In addition to working with private clients, Amanda teaches group cooking classes and wellness workshops in Chicago.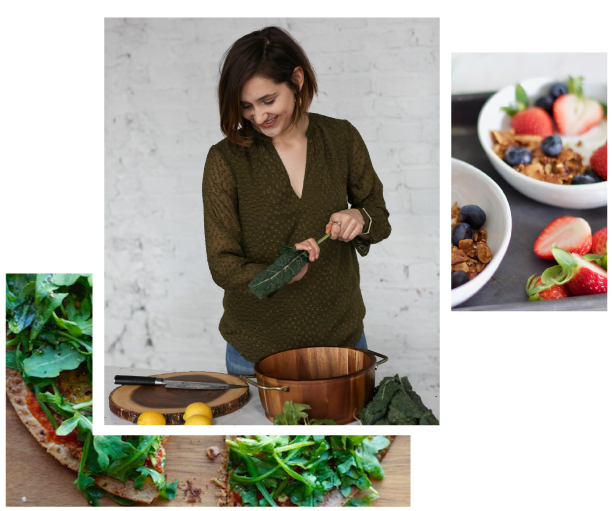 GROUP WELLNESS
lunch + learn /
wellness workshops
cooking demonstrations
speaking engagements
Amanda educated me, giving me the knowledge to choose versions of my favorite foods. End result, I lost 30 pounds over the course of a year and have not struggled keeping the weight off. She taught me not to count calories, rather look at the nutritional importance of the food I now consume and portion control. This way of thinking was my key to a healthier diet and lifestyle. Amanda is a born teacher that has the remarkable gift of simplicity. Her advice is spot on making nutrition fun, informative and easy to understand. I highly recommend her services.
Bob S. – Boston, MA
Amanda is everything I could ask for in a wellness coach. She's knowledgeable, easy going, welcoming, and provides great guidance to maintaining a balanced life style. I have gone through a few other nutrition sessions with other people and they all made me nervous and self-conscious. As someone who has struggled with weight throughout my life, I was looking for some guidance, ideas, and a place to get my mind back into the right place. When I first walked into Amanda's office I'm pretty sure there was a massive cloud of guilt hanging over my head: Guilt for overeating, not always staying on track, and gaining a few pounds. Amanda grounded me through her coaching, ideas and knowledge.
-Michelle H. –Chicago, IL
Amanda is the BOMB! I cannot say enough good about this talented, enthusiastic, gifted young lady. She is doing what she is meant to be doing! I have attended five of her cooking classes and had a private session as well. I have learned so much and love to cook more and more. The recipes she has given me are incredibly yummy, easy to make, and good for me! I am at the point I enjoy eating in more than I have in my entire life.
I encourage my own clients to see her and take classes. I highly recommend her!.
Geraldine M. –Chicago, IL


protein power: plant-based recipes to fuel your day
March 14, 2018 - 6:30 pm - 8:00 pm
Whole Foods - Lincoln Park
spring green: simple recipes to nourish
April 5, 2018 - 6:30 pm - 8:00 pm
Whole Foods - Lincoln Park